Canon has introduced the RF-S 10-18mm F4.5-6.3 IS STM wide – angle lens . Thanks to various leaks, we have long known about the imminent release of the lens and even saw images of it . There really hasn't been enough of an entry-level wide-angle lens for Canon's RF-mount APS-C cameras, and the 10-18 is just that, considering the full-frame equivalent of 16-29mm it still covers a wide angle.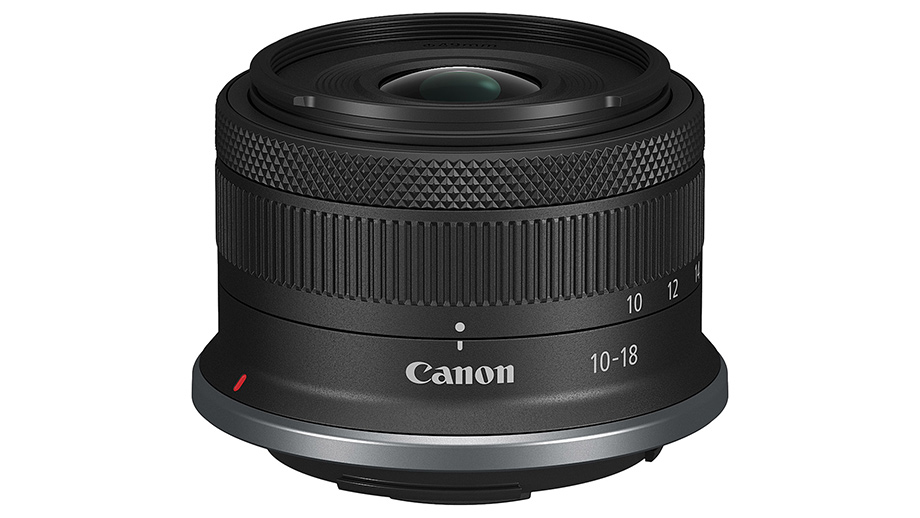 Canon RF-S 10-18mm F4.5-6.3 IS STM Lens
Today we know for sure that the EF-M line of cameras will no longer be produced, and we can expect that the company will focus all its efforts on developing lenses for its mirrorless RF mount. That's right – the company claims that the optical design of the RF-S 10-18mm F4.5-6.3 IS STM was developed from scratch and is not based on any "mirror" analogue of the EF, as is sometimes the case. The lens is inexpensive, it will interest both beginners and experienced users, it is great for both photography and video, for example, for video bloggers who can film themselves while holding the camera at arm's length.
The 10-18mm lens has a retractable design
Like many entry-level lenses, the 10-18mm has a pop-up design familiar to many EF-M users, requiring a light click to unlock it to start shooting. I used a lens with a similar design for a long time on the EOS M50 camera and I can say that you get used to it instantly, even today your hands remember.
Canon's Super Spectra coating combats flare and ghosting, so you can shoot beautiful backlit landscapes and portraits. For handheld shooting, optical stabilization is useful; in addition, some RF-S cameras have IBIS, and in conjunction with an optical stabilization on the lens, users will receive compensation of up to 6 exposure levels. The stub in the lens itself compensates for 4 stops.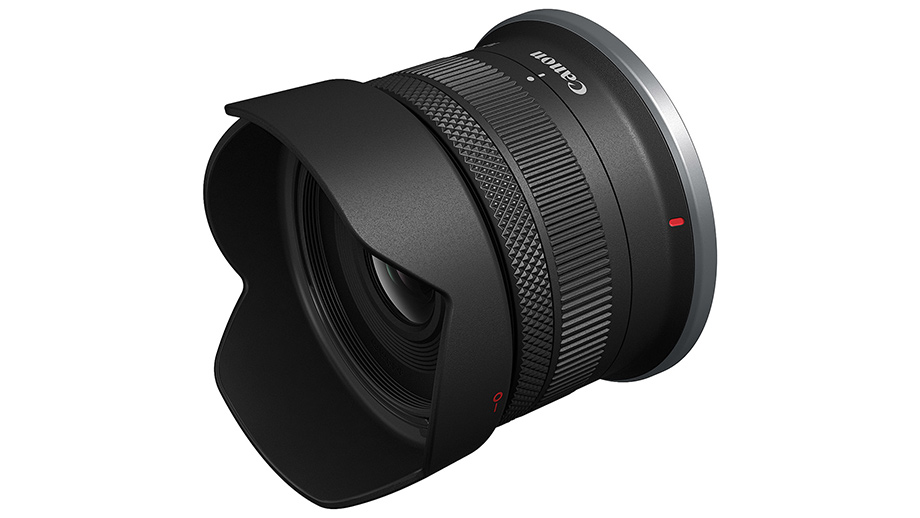 No hood included, this is an option
Autofocus is handled by a single STM motor, which promises smooth autofocus for video. There is no hood included, it is codenamed EW-53B and is an option, which is somehow strange.
Some specs:
7 aperture blades
12 elements in 10 groups
2 UD elements, 1 aspherical lens
Minimum focusing distance 9 cm
Maximum magnification 0.23x in AF mode and 0.5x in MF
49mm filter
Dimensions 69*45 mm
Weight 150 g
What about the prices?
The Canon RF-S 10-18mm F4.5-6.3 lens is expected in December 2023 for $329.